Meet Dr. Cynthia Leung, DDS, MSD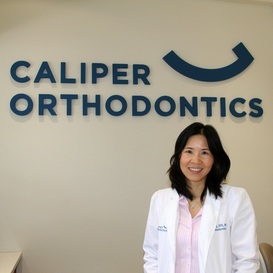 Dr. Cynthia Leung, a New York City resident for several decades, has committed her career as an orthodontist to giving patients of all ages the care and attention they need to attain their ideal smile. Her office is one of the few in the area to use a low-dose, scanning digital x-ray to take accurate measurements before, during and after treatment. Dr. Leung has published work in the field of digital orthodontic measurements and believes that a successful smile starts with proper measurement and planning.

Dr. Leung received her undergraduate degree from Barnard College at Columbia University. She spent several years performing research in microbiology at Columbia before leaving to study dentistry at Stony Brook University, where she earned her DDS and scored at the top of her class in Part I of the National Dental Board exam.

Dr. Leung then went on to Case Western Reserve University for her MSD degree in orthodontics, writing her thesis on the accuracy of a 3D digital measurement system in orthodontics. She is licensed by the State of New York to practice dentistry; she is a member of the American Dental Association; and she is a member of the American Association of Orthodontists.

---
A commitment to proper measurement and planning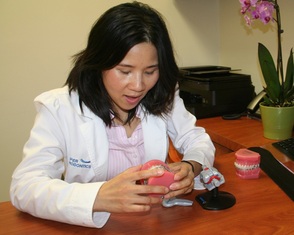 Caliper Orthodontics was founded on Dr. Leung's belief that proper measurement and planning are vital to attaining your ideal smile. Prior to starting Caliper Orthodontics, Dr. Leung was an associate at several prestigious practices in the region, including Capogna Orthodontics in North Massapequa, NY.

Dr. Leung regularly participates in continuing education programs and workshops to stay on the forefront of new techniques and methods. As a result, Caliper Orthodontics offers both Invisalign™ and Damon™ bracket systems: two of the most technologically advanced methods in orthodontics today. Invisalign™ can give some patients the option to attain their ideal smiles with invisible aligners; Damon brackets use a unique system to hold the arch wire without elastics, speeding up treatment time significantly while getting superior results.

---